Thyroid, Endocrine, & Diabetes Treatment
Dr. Lake assists patients who require thyroid, endocrine, and diabetes treatment in Pinellas County, FL. His practice is dedicated to helping patients with these conditions, offering treatments and continuous care. If you need assistance, our trained staff can assist you. Our office is equipped with the latest technology for accurate diagnoses and ultrasounds. From your first appointment, we will teach you to enhance your quality of living.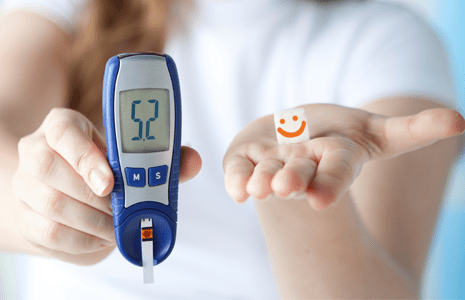 Diabetes Treatment & Diagnosis
Our practice specializes in Type 1, Type 2, and gestational diabetes treatment. We can guide you in keeping your blood sugar under control. Come to our office for insulin injections, pumps, and continuous checkups. In addition to our medications, we can suggest exercise and a healthy diet for a better lifestyle.
To help you keep track of your glucose levels, we have the newest insulin pumps and the latest technology in glucose monitors. Our staff uses glucose meters to view your blood sugar level before delivering a diagnosis and treatment. For accurate and informed decisions, we refer patients to diabetes educators.
Thyroid Disease Treatment & Diagnosis
Thyroid problems affect your health at different levels. We can diagnose your disease and offer suitable treatment. Our practice specializes in personalized care for hypothyroidism and hyperthyroidism.
Come to our office for thyroid ultrasounds and biopsies before we start your treatment. Dr. Lake uses the latest technology for fine needle aspiration of thyroid nodules, tracking molecular markers, and making painless biopsies.
Support for Endocrine Disorders
Every day, we diagnose and treat many endocrine disorders in patients. Dr. Lake shares his decision-making process with each patient based on their diagnosis. Our priority is your health, and we will ensure you feel comfortable during your treatment. Here are some of the conditions we treat at our office:
Adrenal Disorders & Masses
Hypogonadism
Obesity
Osteoporosis
Parathyroid Disorders
Pituitary Disorders
Polycystic Ovarian Syndrome
Thyroid Cancer
Thyroid Nodules