Complete Care for Endocrine Disorders
At Lake Endocrinology and Diabetes, PLLC in Largo, Florida, we provide diagnosis and treatment for a wide range of endocrine disorders. Our focus is always on individualized care for each patient, sharing in the decision-making process with you. We always follow evidence-based guidelines to provide the care that is deserved with the compassion that is wanted.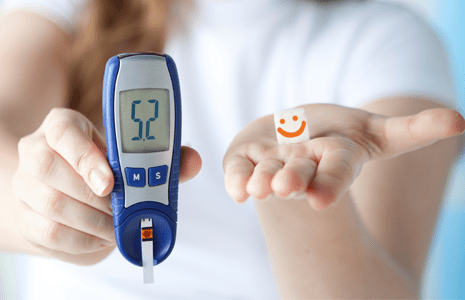 Diabetes Treatment & Diagnosis
Our practice specializes in Type 1, Type 2, and gestational diabetes treatment.  We know that keeping your blood sugars under control can be difficult.  We can help you achieve the goals you have been striving for.  In addition to medications, we can suggest lifestyle modificaitons and provide the educational tools needed for long term success.
We utilize the latest hybrid closed loop insulin pumps and continuous glucose monitoring technology to help you stay on top of your glucose levels.  We individualize diabetes treatments based on your other medical issues to get the biggest impact with the medications we use.  We will also guide you with referrals to diabetes education for help with diet and lifestyle changes.
Thyroid Disease Treatment & Diagnosis
Although it is a small gland, problems with your thyroid can have a dramatic effect on your health and well-being.  We are here to help you by providing comprehensive, individualized care for thyroid disorders, including hypothyroidism, hyperthyroidism, thyroid nodules, and goiter formation. 
In-office thyroid ultrasounds are available, including the fine needle aspiration of thyroid nodules under ultrasound guidance, performed by Dr. Lake. We use the latest technology in thyroid biopsies to assess molecular markers and make the biopsy process as painless as possible.
General Endocrine Disorders
We are skilled at the diagnosis and treatment of all endocrine disorders.  Dr. Lake shares his decision-making process with each patient, based on their diagnosis.  Our priority is your health, and we will ensure you feel comfortable during your treatment.  Here are some of the conditions we treat at our office:
Adrenal Disorders & Masses
Hypogonadism
Obesity
Osteoporosis
Parathyroid Disorders
Pituitary Disorders
Polycystic Ovarian Syndrome
Thyroid Cancer
Thyroid Nodules